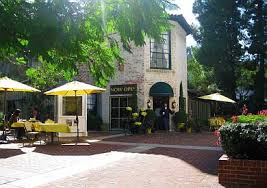 If you've ever driven along the southwestern part of Los Angeles County, then you've probably noticed this verdant piece of land jutting out to the sea. This is the Palos Verdes peninsula, home to the cities of Rancho Palos Verdes, Palos Verdes Estates, Rolling Hills, andRolling Hills Estates.
Green, hilly, and edged with rugged cliffs, the peninsula has an elevation of around 1,500 ft., overlooking the ocean and the rest of the LA metro area. Needless to say, the views here are nothing short of spectacular.A serene, leafy haven, Palos Verdes has a decidedly bucolic feel, enhanced by acres of open spaces and nature reserves as well as a network of horse trails.Distinguished schools and some of the most highly valued real estate in LA add to its appeal.
If you're considering investing in a home in Palos Verdes, here are some things you will want to know about the area:
It's one of the richest communities in LA Real Estate
The Palos Verdes Peninsula is where some of LA'swealthiest hang their hats. In 2017, the Los Angeles Business Journal ranked zip codes 90274 (Palos Verdes) and 90275 (Rancho Palos Verdes) among the top 10 wealthiest zip codes in Los Angeles County.
It's a haven for golf lovers
From Los Verdes Golf Course to Palos Verdes Golf Club to Trump National Golf Club – to say that Palos Verdes is a golfer's paradise is an understatement. Whether you want to take golf lessons, book tee times or plan a tournament, the clubs and courses in Palos Verdes make any golf-related activity easy to enjoy. The clubs also host special events.
The scenery is stunning
From Point Vicente Lighthouse to Portuguese Bend to Abalone Cove, Palos Verdes has some of the most breathtaking sights a residential area can offer. You'll delight in the many opportunities for living the full and enriched life that the community so easily provides.
You may want to pay a visit to Terranea Resort, a 102-acre development that boasts a world-class spa, fine dining, a nine-hole, par-3 golf course, and no less than four ocean-view pools. If you're in the market for a vacation home, you will want to take a look at the resort's selection of elegant ocean golf villas.
The schools are some of the best in LA
The schools under the Palos Verdes Peninsula Unified School District boast some of the highest academic performance index (API) test scores in the state of California. The district as a whole has one of the highest scholastic aptitude test (SAT) scores in the region.
It also has one of the highest percentages of students completing Advanced Placement exams. Two schools in particular – Rancho Del Mar High (Continuation) School and Peninsula Community Church Academy – constantly get five-star reviews from parents year after year.
Invest in Palos Verdes real estate today
The residential communities in Palos Verdes offer a wide array of property types, including custom-built single-family homes, duplexes, townhomes, and sprawling luxury estates and horse properties.
Take a look at what the peninsula has to offer by checking out our list of featured homes in Rolling Hills, Rolling Hills Estates, Rancho Palos Verdes, and Palos Verdes Estates. Contact us anytime for more information.
Calendar of Events: www.pvestates.orgwww.rpvca.govwww.rolling-hills.org
Play, Stay, Dine, Shop, Explore: www.palosverdeschamber.com
Sorry we are experiencing system issues. Please try again.