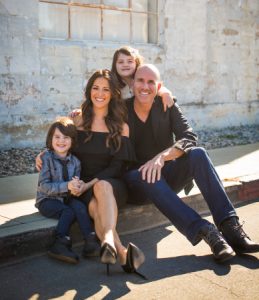 Jocelyn is a passionate, knowledgeable and honest real estate professional who specializes in customer satisfaction. She is committed to helping clients achieve their real estate goals. As a mom of two and a former Kindergarten teacher, Jocelyn understands the importance of listening to her clients' needs and wants, navigating them through the process, having a positive attitude and always serving the best interest of her clients.
Born and raised in the Southbay of the Bay Area, it's only fitting that Jocelyn found herself at home in the Southbay of Los Angeles. Jocelyn grew up with three brothers that helped shape her determination and sense of humor. They always kept her on her toes and encouraged her to strive to be her best at all times. Her father (a doctor) and mother (a teacher) instilled in her the love of learning and helping others. Jocelyn takes pride in being there every step of the way for her clients. Her customer service and diligence has her clients feeling as if they are her one and only. Their happiness is her happiness.
Jocelyn believes in giving back to her local community. She serves on the Redondo Beach PTA executive board as Vice President of Membership and is a proud supporter of RBEF. Jocelyn and Michael donate a portion of their yearly sales to the Redondo Beach Education Foundation.