SOLD!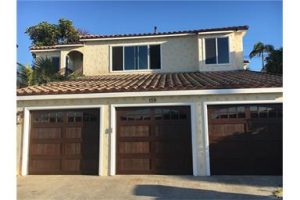 159 Via Los Miradores, Redondo Beach
"Michael and Jocelyn represented us in the sale of our home in Redondo Beach, and they were absolutely fantastic. They made the process seamless and easy for our family. Selling a home can be a stressful experience, but having Michael and Jocelyn with us throughout the process made us feel at ease – true professionals! And also really nice people!"
---
SOLD!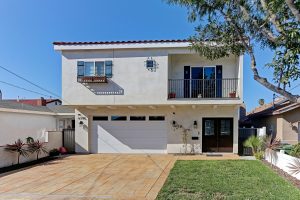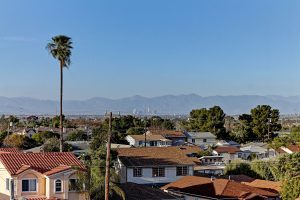 4747 W. 167th St, Lawndale
"Our 2nd home purchase with Team Backes. This latest purchase had a lot of variables to it. J & M Backes were there, on time every step of the way. We are now employing Team Backes to sell our current home. Couldn't be happier with the service they provide."
---
SOLD!

645 Paseo de la playa #204, Redondo Beach
---
SOLD!

750 N. Guadalupe, Redondo Beach
"Jocelyn and Michael are a great team and were incredibly easy to work with. They understood my family's needs and concerns and helped us with the sale of our beloved first home and the purchase of our wonderful new home. Mike and Jocelyn took the time to explain how the whole process would work and kept us updated along the way so nothing unexpected ever popped up. In short, I would most definately use them agian and have no problem recommending them to a friend, family member, or complete strranger!! Thanks so much Backes, we are incredibly grateful."
---
SOLD!

1414 Torrance Blvd, Torrance
---
SOLD!
3161 Via Alicante #129, La Jolla
"Mike and Jocelyn were complete professionals and I would highly recommend them to anybody looking to purchase a home in Southern California. They were very thorough and patient throughout the entire transaction."
---
SOLD!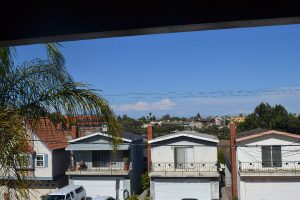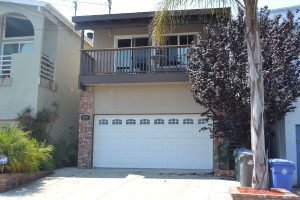 1805 Stanford Avenue Redondo Beach, 1701 Clark Lane #A Redondo Beach
---
Selling your home is one of the most exciting and emotional events of a lifetime. When we sold our first home there were so many thoughts going through our minds and of course we were so proud of our home that we had created our first family memories in. We were so proud of the love and care we put into the home and especially all of the upgrades. When it came time for us to sell we met with a couple agent friends who we trusted and we talked about what we thought our home was worth and the agents told us what they though our home would sell for. What we learned early on and one of the reasons why we became real estate consultants, is that it is a team effort, listening to one another, and there is also a recipe for success when listing a home properly. The key ingredients being what the current neighborhood and market condition is, the specific location in the neighborhood, positives/negatives, the condition of the home, and of course the facts that a professional appraiser will be using of comparable home sales and the stats of how many beds/baths/square footage of the home/lot, and of course views!…
There are many things to consider when selling too. Sometimes de-cluttering or removing all personal items is best and utilizing staging. Other times we are able to work with our clients and rearrange personal items to give that feeling of warmth and home to the potential buyers. We have learned over the years that being open to minor or major upgrades can really maximize the value of selling a home. Jocelyn and Michael work with their clients as interior design eyes and they partner with home renovation specialists to bring out the full value of each home. Turn-key is a term used for a home that is clean or remodeled and ready for a buyer to move in without having to do any work. This style of home sells quicker typically than a home that "needs some work". But, for the right price every home will sell because we believe there is always a buyer for every home. It just takes the right elements. When selling a home timing is everything and our market in the Southbay is driven heavily by the schools. We are fortunate to have the top schools in the country and the parent support seems to be unparalleled. How many preschools in the country have dads and moms lining up in the cold middle of the night to register their kids for school?…its like camping out waiting for those concert tickets or that new iPhone?…
Pricing your home accurately or aggressively is also a top strategy to maximize the exposure and buyers willingness to write offers quickly on a home. In the Southbay it is not unusual for homes to have multiple offers from buyers after the first week when a home is priced right or slightly under market value. Our experience and expertise leads this discussion with our clients and it is a group decision that works best when we consider all elements of each home, neighborhood, and market condition.
Finally, after strategically deciding on a price to list your home it is time for Jocelyn and Michael and their team to get to work for their clients. Their strategic marketing plan yields high success rates for homes getting maximum value and selling promptly. They utilize worldwide online marketing, targeted local print media, targeted mailers, and most importantly their networking groups of targeted agents who have the right buyers for each home.
If you are ready to sell your home fill out the information below and the Beach City Backes team will follow up with you promptly to schedule a time for an in person home interview and value evaluation.